Cyber Breach Readiness and Investigation
How confident are you that you can meet the GDPR mandate for reporting a breach within 72 hours?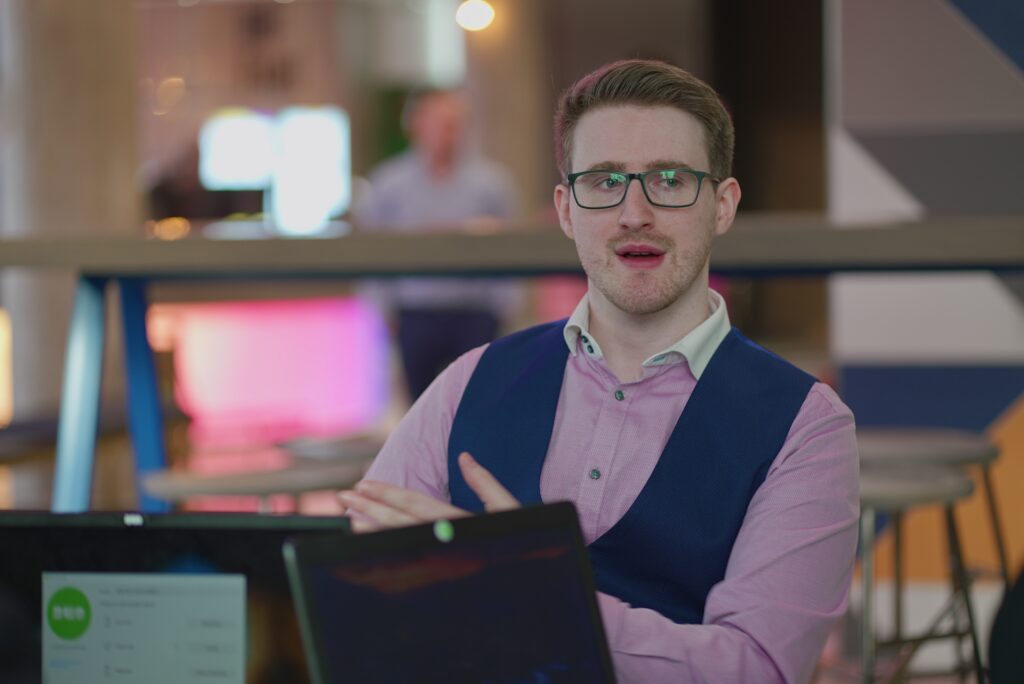 Cyber Breach Readiness and Investigation
Would you like to investigate the cause of a security breach and identify gaps in your protection?
When you have been breached it is unlikely that you will know all the relevant facts straight away. Therefore, you must carry out a thorough investigation so that you can respond appropriately and effectively.
Often during the aftermath of a breach, rash decisions are made as organisations are thrown into panic. As security experts we can help you to implement the necessary controls and policies and to formulate a comprehensive containment plan.
With GDPR now in full force, would you know how to report on a breach within 72 hours?
We can help you understand the potential risks you face and the steps you should take to mitigate them. It is important to build an incident response plan to help you prepare for every eventuality, this way you waste no time when reporting a breach to the ICO.
Ready to achieve your security goals? We're at your service.
Whether you are a CISO, an IT Director or a business owner, Equilibrium has the expertise to help you shape and deliver your security strategy.
Why is it important to investigate a security breach?
There are two types of organisations, those who have been breached and then those who do not know that they have been breached.
Security incidents happen every day to all kinds of organisations and industries. No business large or small are safe from Cyber Security threats and data breaches. To avoid a catastrophic cyber-attack organisations must be prepared for the worst-case scenario. How thoroughly you respond to a breach can often mean the difference between a minor disruption and completely going out of business.
Often companies fail to look beneath the surface, hoping that a simple review of their security will solve the problem. Unfortunately, this leaves many already vulnerable businesses open to more attacks. To avoid further downtime and disruption, it is important to conduct a cyber threat assessment and investigation. This will help identify how the malware entered the network, what devices it has affected and where your gaps in protection are. If you are unprepared, you may not be able to meet the GDPR mandate of reporting a breach within 72 hours.
How can Equilibrium help?
Carry out a thorough post-breach investigation
To avoid another security incident it is essential to carry out a thorough investigation, this will help you understand how the breach happened and the severity of its impact. We can build a plan to help  identify the root cause, scope and contain the situation and mitigate any vulnerabilities found.
Build a comprehensive incident response plan
We will conduct an in-depth analysis of your systems and assets so that we can build a stringent disaster recovery plan. Working alongside you, we will implement tailored policies and procedures and impart crucial knowledge and skills so that you can instantly respond in the event of a data breach.
CREST accredited penetration testing & vulnerability scanning
CREST penetration tests help determine weaknesses in your security defences which may allow unsolicited access to software, hardware and applications. Regular testing is  a vital component to any effective cyber risk management strategy.
Why partner with Cyber Security experts?
How we supercharge your strategy​
Step 1
We understand your Cyber Security pain points
---
Our strategic partnerships always start with taking a deep dive into your business and understanding your security sticking points. Before we build a plan of attack, we like to see the 'big picture' of your current approach to security. We take a fine-tooth comb through your network, technologies, policies, user-awareness, and testing strategy, leaving no stone unturned. After all, to solve your pain points we must first understand them.
Step 2
Shining a light on your security blind spots
---
You can't protect what you can't see. Which is why visibility is key to any strong security strategy. We're here to bring malicious threats out of the shadows and put them to bed before they impact your business. Using a multi-layered approach, our experts can help you mitigate security gaps, identify and patch vulnerabilities and increase visibility of threats across your environment.
Step 3
Access to expertise on tap
---
It's time to say au revoir to the skills gap! With our industry specialists at your disposal, you can stay ahead of developing threats and get your security plans off the ground. Those nagging projects which have been put on the back burner will soon be set in motion. We're here to offer our wealth of technical knowledge and lead your journey to cyber-resilience.
Step 4
Technology at its finest
---
We provide the tools to help you transform and innovate your approach to securing your brand. Our team have the technical know-how to help you invest wisely in technologies which will fit seamlessly into your current architecture. We recommend intuitive solutions which automate threat hunting, provide real-time insight into network-wide security risks, and streamline your security processes.
Frequently Asked Questions