Access specialist Cyber Security support from top-tier security consultants.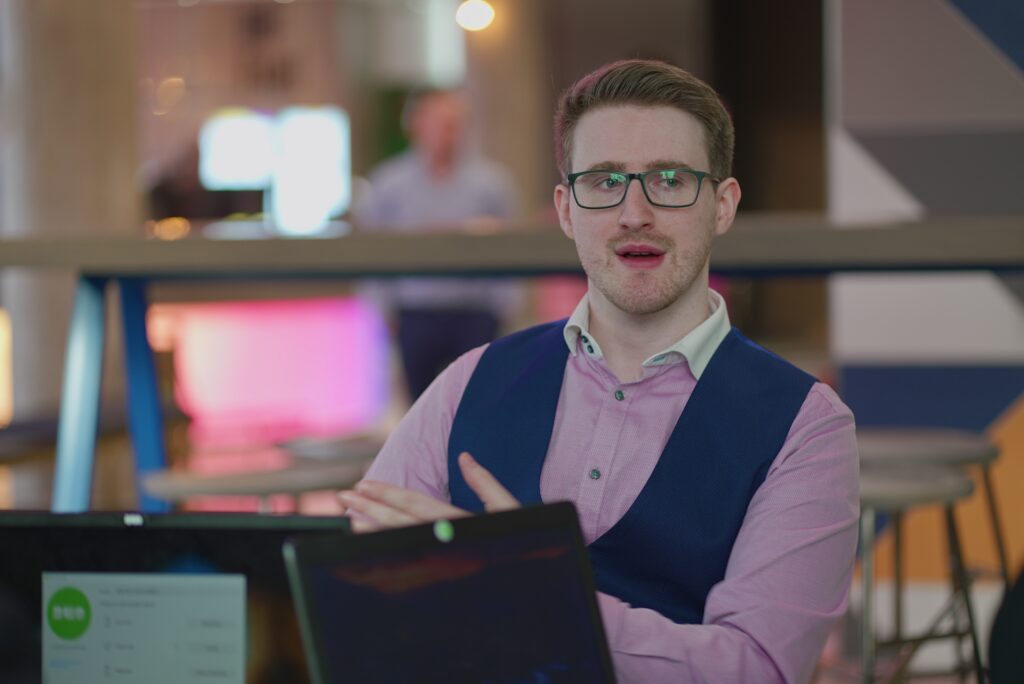 A Virtual CISO is an outsourced security specialist who helps to develop and maintain strategic security initiatives. As vCISO's are highly qualified and have a wealth of industry knowledge, they can help businesses to adapt and strengthen their security posture.
A vCISO role is centred around tailoring a unique security strategy to safeguard critical infrastructure.
This includes:
Adhering to complex regulations
Managing and reducing cyber-risk
Identifying security weaknesses
Designing and implementing advanced security solutions.
As Chief Information Security Officers are highly sought-after and often demand a six-figure salary, many businesses are unable to recruit a CISO internally. However, by investing in a Virtual CISO service, you can access the same expertise for a fraction of the price.
Rather than working in isolation, our vCISO service operates as an extension of your IT team. To effectively support business initiatives and work towards shared goals, it is important to work collaboratively with your internal teams.
Ready to achieve your security goals? We're at your service.
Whether you are a CISO, an IT Director or a business owner, Equilibrium has the expertise to help you shape and deliver your security strategy.
Why choose our Virtual CISO Service?
Our Virtual CISO service provides access to a team of security experts, with a broad range of specialisations. This support will enable your business to quickly detect, respond and mitigate security threats which evade security defenses. As Virtual CISOs have clear deliverables and are not consumed by office politics or multiple tasks, they are far more agile than a full-time employee.
Here at Equilibrium, our consultants have many years of industry experience and can quickly hit the ground running with no training required. Our service provides assurance that your systems are secure, regulations are adhered to and that your business can continue to operate with little disruption.
Many enterprises spend far too much time 'firefighting', as they struggle to cope with the relentless influx of cyber-threats. To bridge this Cyber Security Skills gap, businesses need to seek support from experts who can help them mitigate these risks and achieve information security goals.
We can help you bridge the Cyber Security skills gap
Design & implement a tailored security strategy
In order to create a bespoke and effective security strategy, we take time to understand the complexities of your IT ecosystem. Once this is determined we will help to: design and implement advanced security solutions, manage cyber-risk and vulnerabilities, identify and mitigate emerging cyber-threats, build a disaster recovery/ cyber-breach response plan, achieve seamless compliance, conduct a gap analysis, plan regular employee training, secure your remote workforce… and much more.
Our team of cyber-experts have over 20 years industry experience and are certified to the highest professional standards. Over the years, they have worked with businesses from multiple industries and dealt with a wide variety of security scenarios. Our specialist knowledge can help businesses strengthen existing security teams, optimise underutilised security tools, automate manual processes and set strategic objectives to support critical technology demands.
Developing a strategy for risk management
To minimise cyber-risk and protect against evolving digital threats, you must have a proactive approach to managing them. Our team of experts can develop a risk management strategy to help you to: find and mitigate vulnerabilities in your critical systems, regularly test the effectiveness of your security controls and increase visibility so that you can quickly identify threats and harmful gaps in your security armour. 
We work alongside our customers to help understand and solve their pain points. In order to do this effectively you must be able to analyse and report on real-time Cyber-Security data. As part of our vCISO service we provide regular reports to measure the overall security of your business. This helps to provide granular visibility into the security of your infrastructure, ongoing compliance reporting, operational intelligence and real-time visibility into your security posture at any given moment.
Our vCISO service can help to
How we supercharge your strategy​
Step 1
We understand your Cyber Security pain points
---
Our strategic partnerships always start with taking a deep dive into your business and understanding your security sticking points. Before we build a plan of attack, we like to see the 'big picture' of your current approach to security. We take a fine-tooth comb through your network, technologies, policies, user-awareness, and testing strategy, leaving no stone unturned. After all, to solve your pain points we must first understand them.
Step 2
Shining a light on your security blind spots
---
You can't protect what you can't see. Which is why visibility is key to any strong security strategy. We're here to bring malicious threats out of the shadows and put them to bed before they impact your business. Using a multi-layered approach, our experts can help you mitigate security gaps, identify and patch vulnerabilities and increase visibility of threats across your environment.
Step 3
Access to expertise on tap
---
It's time to say au revoir to the skills gap! With our industry specialists at your disposal, you can stay ahead of developing threats and get your security plans off the ground. Those nagging projects which have been put on the back burner will soon be set in motion. We're here to offer our wealth of technical knowledge and lead your journey to cyber-resilience.
Step 4
Technology at its finest
---
We provide the tools to help you transform and innovate your approach to securing your brand. Our team have the technical know-how to help you invest wisely in technologies which will fit seamlessly into your current architecture. We recommend intuitive solutions which automate threat hunting, provide real-time insight into network-wide security risks, and streamline your security processes.
Here at Equilibrium we are Cyber Security experts with over 20 years industry experience. Our security consultants are all highly qualified experts who are certifed to the highest professional standards (such as CCNP, OSCP and CREST).
Our Virtual CISO service is by no means a 'one size fits all' approach. We understand that each business is unique, which is why we tailor our support to the needs of your business. If you would like to find out more about our pricing plans or how we can support your organisation, please fill in the form below or call us on 0121 663 0055.
Frequently Asked Questions