Keeping children safe wherever they are connected
Securly is trusted by 10,000 schools—protecting 10 million students
Securly is a cloud-based safeguarding solution which enables schools to enforce web filtering and closely monitor content on student devices. Using artificial intelligence Securly can monitor social media, web searches and documents to identify cyber bullying, suicidal thoughts and inappropriate content. Their human safeguarding team is there around the clock to help schools identify risks.
Using artificial intelligence Securly can monitor social media, web searches and documents to identify cyber bullying, suicidal thoughts and inappropriate content. Their human safeguarding team is there around the clock to help schools identify risks.
Ready to achieve your security goals? We're at your service.
Whether you are a CISO, an IT Director or a business owner, Equilibrium has the expertise to help you shape and deliver your security strategy.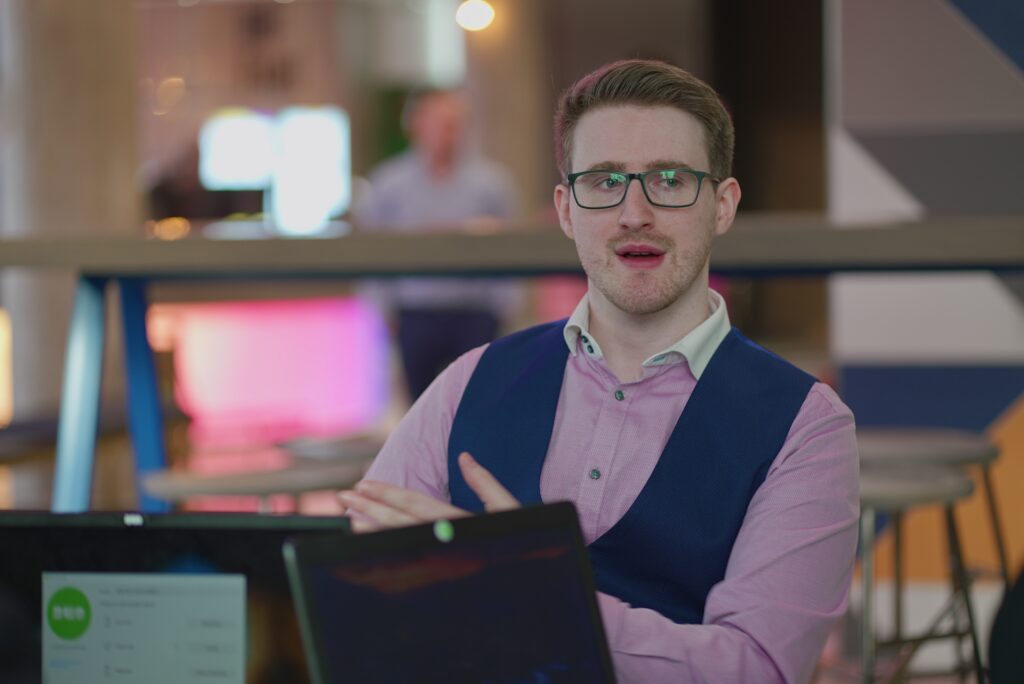 Keeping your students safe and protected
An increasing number of schools are offering one-to-one computing schemes for their students. This technological evolution enables easy access to online resources for students across the UK. Although 'EdTech' undoubtedly aids modern day learning styles, if devices are not monitored or controlled, these schemes can become highly problematic. As a minimum, schools need to be enforcing stringent web filters to restrict online access. However, they also need to protect the overall safety and wellbeing of students. This cannot be achieved using web filtering alone..
Why choose Securly for your school?
Securly is far more than just a web filtering solution. It provides deep visibility into school-owned devices to safeguard children from online threats. Living in the digital age, a huge proportion of youngsters spend hours of their day online. However, as the prevalence of cyber-bullying and suicide rates are on the rise, it is important for schools to be able to monitor their students 'online lives'. Securly's web filtering, cyber-bullying monitoring, and self-harm alerts, provides incredible value to students, parents and staff. Students should not have to suffer in silence, schools need solutions that meet the dangers children are facing right now.
Cyber-bullying detection
Securly Auditor uses artificial intelligence to monitor student's social media posts, emails and web searches for signs of cyber-bullying or suicidal thoughts. Their sophisticated algorithm detects emotional language such as "I can't handle this anymore" and "Nobody likes you" (it does not have to be obvious words like "suicide"). Parents and staff are notified immediately if worrying content is detected.
Safeguarding Tools
Since the widespread introduction of 1:1 schemes across the UK, schools are now responsible for the safeguarding of children whilst using these devices. Securly's advanced monitoring capabilities not only identifies bullying and self-harm, it can also detect signs of terrorism and radicalisation. It meets the UK Safer Internet Center guidelines (supporting the requirements of Ofsted).
Web filtering
Securly's cloud-based web-filtering addresses the complex challenges the education sector face in the digital age. It provides next generation web filtering capabilities which allows schools to enforce tailored filters to all devices both on and off campus. Securly utilises Pagescan which blacklists new websites on a daily basis. This ensures that new content is not able to slip through the net.
Parent portal
The 'Parent portal' encourages parents to protect the safety of their child's online life. Which ultimately saves lives! Securly provides deep visibility into their child's online activity across school owned devices. They can view real-time data via the user-friendly dashboard, mobile app or weekly email reports. This includes productivity reports and alerts relating to online safety. Schools can decide how much control parents are given.
24 hour support team
Securly has teams of trained safeguarding staff which are dedicated to analysing real-time alerts from their web filter and auditor solution. These teams look out for warning signs which could signify cyber-bullying, suicide or radicalisation. This 24 hour round the clock team will notify the relevant staff as soon as they pick up on disturbing searches or messages. Incredibly, they have saved over 500 young lives.
Quick, easy set-up and maintenance
Unlike traditional hardware appliances which have a laborious set-up processes, Securly is cloud-based meaning it can be installed in just 5 minutes. It is highly scalable and does not have bandwidth limitations. With no need for onsite hardware and an effective yet user-friendly dashboard, Securly is fast becoming the safeguarding solution of choice for schools across the nation.
Here at Equilibrium, we are Cyber Security experts with over 20 years industry experience. We have implemented multi-tiered security solutions for many educational institutes across the UK.  As Cyber Security specialists we do not follow a 'one size fits all' approach. We understand that each school is unique, which is why we always tailor our services to your specific needs. If you would like to find out more about our pricing plans or how we can support your organisation, please fill in the form below or call us on 0121 663 0055.