What is red team, blue team pen testing?
Equilibrium Security are CREST accredited Penetration Testers.
What is red team, blue team pen testing?
A red team/blue team Cyber Security test is a simulated attack which helps to determine the resilience of an organisations security protections. Red team and blue team professionals are opponents who face-off in a simulated attack scenario. The role of the red team is to breach security defences, whereas the blue team act as incidence response and network protectors.
CREST is the not-for-profit industry body representing the technical information security industry. CREST provides internationally recognised accreditation for cyber security service providers and professional certification for individuals providing penetration testing, cyber incident response, threat intelligence services and now Secure Operations Centre services.
Ready to achieve your security goals? We're at your service.
Whether you are a CISO, an IT Director or a business owner, Equilibrium has the expertise to help you shape and deliver your security strategy.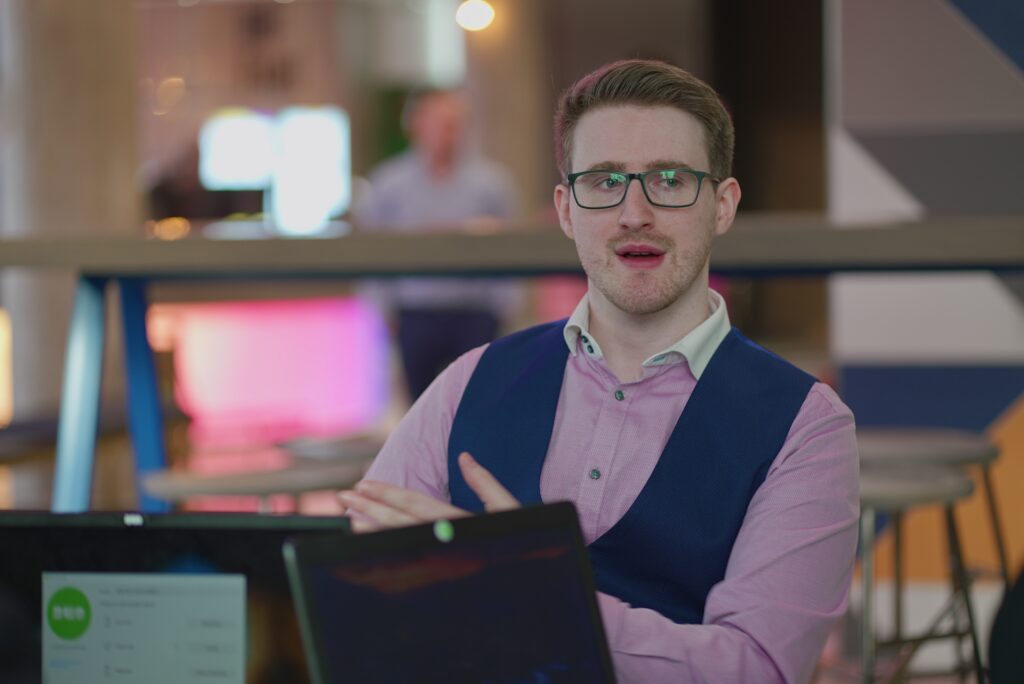 What is red teaming penetration testing?
Red team hacking is type of penetration testing assessment which involves a group of security professionals attempting to breach the physical Cyber Security measures of a business. In a red team and blue team exercise, the red team plays the offensive role of the cyber-criminal. Red team Cyber Security consultants have specific objectives set out by the business in question, they use a range of rigorous methods to take a deep dive into the effectiveness of security controls, processes and the physical security of offices.
These red team security experts help businesses to understand the level of cyber-risk they truly face. Red team pen testing is most often used by businesses who have complex and sophisticated security architectures, (but this is not always the case). The idea is that they employ red team services after patching vulnerabilities, hardening security controls and updating systems. They then want to answer the question, is there still a 'way-in' to their network for someone who is determined to breach defences? Whilst red team pentesting was first used in the military in the 1980's, many security conscious enterprises have also adopted the testing approach in recent years.
What is blue teaming penetration testing?
On the other hand, it is the blue teams role to 'defend' the business and respond quickly to any intrusion attempts. Essentially, the blue team are on the frontline of the battle field, their job is to do all they can to maintain their security position, and prevent the security walls from being breached. The security blue team provide expert guidance on where a business should focus protection efforts to reduce the risk of a successful attack. The internal IT team can then adopt these recommendations to harden their systems against sophisticated hacks.  However, the blue team's role is not simply reserved to stopping threats from entering the network, they must also be able to quickly detect hidden threats, and prevent them from laterally moving across the network and causing further damage.
In a blue team assessment, a tester may assess and tighten employee access controls, check firewall configurations, update security controls and applications, segment the network to prevent threats laterally spreading and research DNS requests.
After the assessment, the security blue team testers collate the information and carry out a thorough risk assessment of the findings. Blue team pen testers can then put a plan of action in place to help strengthen security processes, refine policies and harden security systems. They may also make further recommendations such as offering cyber awareness training, implementing stronger password policies and introducing monitoring tools which help IT teams respond quicker to cyber-attacks. Blue-teams offer bespoke and highly skilled services which help businesses improve operational efficiency, time-to-detection and have confidence in their approach to Cyber security.
Our Penetration Testing Process
Step 1
Scoping phase
---
Before testing commences, our experts will take time to understand your pen testing requirement in more detail, define the testing scope and gather the necessary technical information and access required to carry out the test.
Step 2
Testing
---
Using a variety of pen testing tools our qualified penetration testers will manually assess your systems to identify security weaknesses/vulnerabilities which require patching and remediation.
Step 3
Analysis and exploitation
---
In this phase we will interpret the results, and (if permitted and approved) exploit any vulnerabilities discovered. This will determine whether a hacker could use the vulnerability as leverage to gain wider access to your systems. However, many customers prefer to patch and remediate, rather than risking the potential service disruption that exploitation could cause.
Step 4
Detailed Penetration Test report
---
Our experts will analyse the results and present the finding in a comprehensive penetration testing report. This will detail and categorise the vulnerabilities discovered ranked as either 'Critical, High, Medium, or Low', as well as outline instructions of how to remediate, patch and strengthen your defences.
Step 5
Re-test
---
After remediation, we can retest your systems to check that all patches have been applied and security holes have been mitigated.
Are you interested in running a red team, blue team penetration testing exercise?
Looking for penetration testing pricing? Red teaming and blue teaming puts your security defences to the ultimate test. These thorough and rigorous testing services help you to assess your security posture from both an internal and external perspective. Are you looking for CREST certified red team, blue team services?
Here at Equilibrium, we are a CREST accredited company and have been offering certified penetration testing services for a number of years. Our penetration testing price packages are straightforward, easy to follow and can be flexible to meet your budget and scope. If you would like to find out more about our red teaming, blue teaming testing costs, please register your details below or call us on 0121 663 0055.