Cyber Security Consultancy Services
Our expertise, to solve your security pain points.
Let our industry experts, lead the way.
Are you looking for expert security guidance to help shape and deliver your security initiatives?
Look no further. We're your guiding star on your path to cyber resilience.
Our team provide the advice you need to kick-start your security plans and transform your approach to Cyber Security. As your trusted partner, we provide answers and solutions to all your pressing security concerns.
Whether you have a persistent security issue you're itching to solve or would like advice on how to protect your remote users, our team of experts are here to guide you to your destination.
Ready to achieve your security goals? We're at your service.
Whether you are a CISO, an IT Director or a business owner, Equilibrium has the expertise to help you shape and deliver your security strategy.
Our Cyber Security Consultancy Services
Shine a light on your security shortfalls, and access the guidance needed to strengthen your security posture and follow industry best practice.  
Access cost effective, ongoing support from our highly qualified experts. We help mitigate cyber-risks and achieve security goals.
Cyber Security Health Check
Expert analysis of your systems, security and training to determine your cyber-risk footprint and document your security 'health status'.
We can benchmark your business against established standards to give you peace of mind you are adhering to complex regulations.
Design and implementation
Utilise our technical expertise to design, implement, optimise and manage your advanced security solutions.
Evaluate your breach readiness and develop a step-by-step strategy to prepare your business for a potential cyber-attack.
Step 1
Understanding your security sticking points
---
Before we build a plan of attack, we like to see the 'big picture' of your current approach to security. We take a fine-tooth comb through your network, technologies, policies, user-awareness, and testing strategy, leaving no stone unturned. After all, to solve your pain points we must first understand them.
Step 2
Developing a risk-based approach
---
Developing a smart approach to tackling the riskiest threats will save you time and money. We understand your biggest security risks and develop a customisable approach to prioritise critical areas for protection.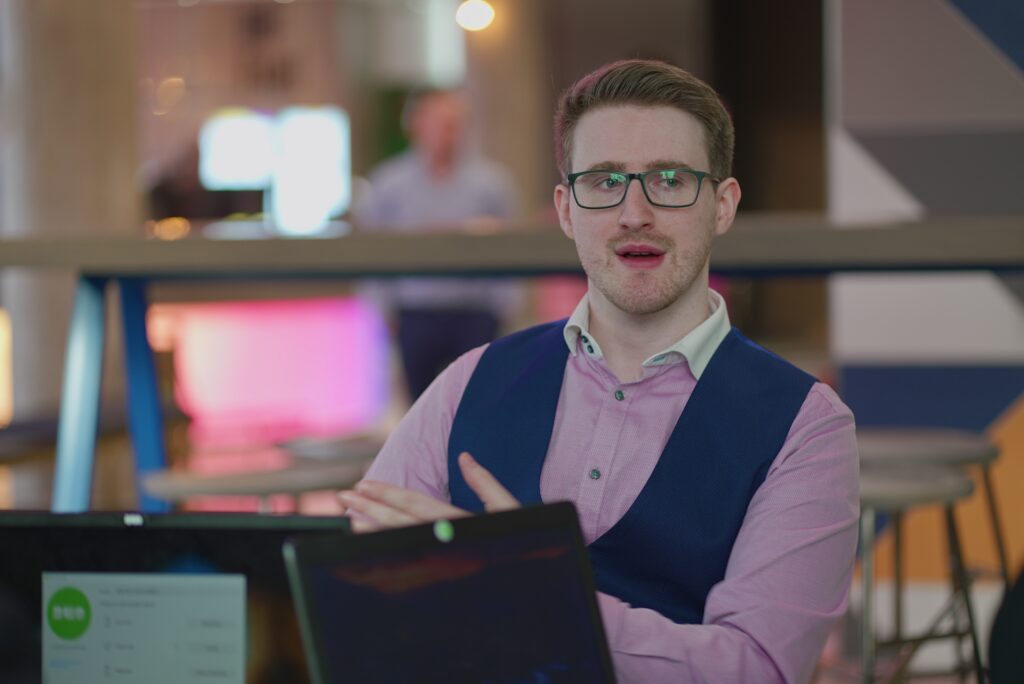 Step 3
Turbocharge your team
---
We're here to liberate you from the shackles of tedious manual tasks. Improving your operational efficiency is at the top of our agenda.
Step 4
Expert advice when you need it most
---
Our team are a treasure trove of Cyber Security knowledge. By partnering with us you can tap into our wealth of expertise and thrash out all your burning security issues.
Identify Advanced Cyber-Threats
Identify advanced cyber-threats, vulnerabilities in your systems and gaps in your security posture.
Protect Your Brand reputation
Protect your critical systems, devices, data and most importantly your business's brand reputation.
Mitigate cyber-risks, security holes, gaps in compliance and poor Cyber Security awareness in your workforce.
Strengthen your security strategy by pinpointing your weaknesses, and presenting solutions to solve them.  
We're here to shed light on all your darkest security concerns. Whether you need to understand your security gaps, achieve compliance, or simply need advice from an industry specialist, our team of Cyber Security experts are on-hand to get your security plans over the line.
If you would like to find out more about how we can help you kick-start your security plans, please arrange an expert call or call us on 0121 663 0055.
Frequently Asked Questions