We can help build layered defences to protect from ransomware.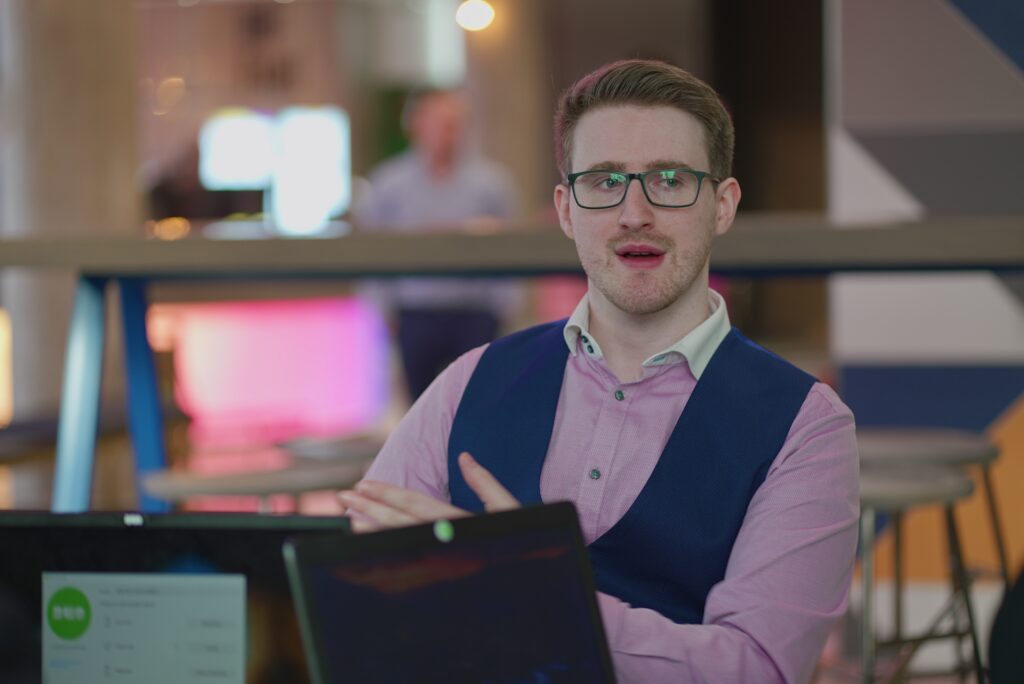 How do you protect your business from ransomware infections?
As ransomware can enter your network in multiple ways, there is no 'silver bullet' which is guaranteed to prevent ransomware infections. You must have layers of security defences at each potential network entry point.
With Equilibrium's Ransomware Defence portfolio you can bypass even the most sophisticated ransomware attacks. Our ransomware defence portfolio provides DNS layer, to email, to endpoint protection, to help you remain cyber-resilient and protected from ransomware attacks.
Ransomware is a security roadblock which is here to stay. Though no one ever expects to be hit by such an attack, it is predicted that ransomware hits a new victim every 10 seconds. 
Ready to achieve your security goals? We're at your service.
Whether you are a CISO, an IT Director or a business owner, Equilibrium has the expertise to help you shape and deliver your security strategy.
Defend your business with our Ransomware Defence portfolio
Unfortunately, ransomware is a security roadblock which is here to stay. While new types of attacks like cryptomining have entered the race, ransomware is still a huge obstacle for businesses. To remain protected you must learn how to stay ahead of advanced threats.
Our Ransomware defence portfolio helps to reduce the risk of ransomware infections, and other malware so you can focus on your business' top priorities.  Layers of protection work together to prevent ransomware attacks, detect if they gain access to your systems and contain them to limit damage.
How to prevent ransomware infections
Advanced malware protection can block ransomware from gaining access and encrypting files on endpoint devices. As the ransomware can't take files hostage, the ransomware attack cannot be conducted.
Our threat-centric approach will give you enhanced security needed in today's threat landscape. Email is the number one attack vector for ransomware. If you can stop the malicious email from landing in an inbox, you can prevent the attack.
We can help block DNS requests before a user reaches a malicious site hosting ransomware on or off the corporate network. We can also block command and control call-backs which can stop the ransomware in its tracks. 
2FA can identify user identity by sending push notifications to mobiles. 2FA stops unauthorised users (hackers) accessing systems and critical applications, meaning Ransomware cannot be distributed onto the network.
How Ransomware works- Most variants require all 5 steps
Do you know what you would do if you saw the dreaded message: 'your personal files are encrypted, pay the ransom to retrieve your data'? Targeted organisations often believe that paying the ransom is the most cost-effective way to get their data back — and, unfortunately, this may also be the reality. The problem is that every single business that pays to recover their files is directly funding the development of the next generation of ransomware.
As a result, ransomware is evolving at an alarming rate with new and more sophisticated variants. This makes defending your organisation's data against ransomware more critical than ever. Ransomware attacks have become an extremely lucrative criminal enterprise. While 54% of UK businesses are said to have been hit by a ransomware attack in the past year, over half of these eventually gave in and paid the ransom.
Frequently Asked Questions